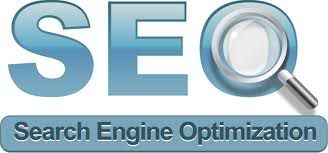 When you became a real estate professional you automatically entered an industry faced with a very high amount of competition. How do you make sure the right people are finding your website instead of your competitors? Search Engine Optimization (SEO) is a huge determining factor.
The following are 3 tips to effectively optimize your page and increase your real estate marketing effectiveness:
1) Content is King
Having keyword-rich, unique content on your site is one of the most important things you can do to increase your search rankings. Google has a free tool to help you figure out specific keywords and phrases that you want to target. Incorporating these keywords into your content will not only give readers a better idea of your purpose, but it will also help Google "read" what your page is about. It is important to make sure that you don't force the keywords into your content however. You still want to sound natural for your readers.
2) Geographical Keywords
In addition to incorporating industry keywords into your site, you also want to incorporate specific geographical keywords as well. Say you are a Real Estate Agent who serves the Denver area. Make sure you reference "Denver" throughout your content. Be sure to consider the size your target area. For instance, some geographical areas like New York City are going to have much more competition than a city like Denver. So if you are a Real Estate Agent in New York City, perhaps you should focus on using more targeted geographic modifiers such as Manhattan, Brooklyn, or similar refined areas. Again, you can use the free Google Keywords tool to find out how much search volume your keyword has.
3) Don't Ignore HTML Title and Alt Tags
A website's HTML serves as a sort of roadmap for search engines indexing your website. They crawl through your HTML and look for specific coding attributes. Two areas in particular to pay special attention to are your <title> and <alt> tags. Title tags are what appear in the top of the visitor's web browser (on this site you will see "4 Simple Search Engine Optimization (SEO) Tips for Real Estate Marketing" in the top of your browser). Incorporate the same keywords you used in step #1 into your title tags. Alt tags are used in the images on your real estate website, and are visible when someone hovers their cursor over the image (images also have title tags). Again, you want to incorporate your keywords into your alt tags.
4) Link Building
Another thing that major search engines take into account when indexing your real estate website is the amount of quality incoming links your site has from external websites. A great way to add incoming links is to post your business to Google Places, Yelp, social media sites, blogs, etc. The more credibility the external site has, the higher quality the link will be in the eyes of search engines.
5) Blogs
Blogs are a great way to show potential buyers and sellers that you are the expert in your specific target market. Not only are blogs a great place to showcase your expertise, blog content is a great place to incorporate your desired keywords and also provide your site with an inbound link. Just be sure to not sound too "salesy" in your blog content. Providing your readers with useful information is the best way to keep them coming back for more.
6) Incorporate Keywords in Your URL
Many real estate professionals overlook the importance of having a well thought out URL. This is yet another area where you can incorporate your most important keyword and geographical location. For example, targetareahomesforsale.com (replace "targetarea" with your own geographic keyword) is a great way to use one of the most common phrases potential buyers use when searching for home in their area.
These are just some of the ways you can effectively optimize your website. Following these 6 simple steps will give you a very solid foundation for your real estate marketing and SEO strategy.
Please feel free to comment on how you have effectively optimized your own real estate website!